---
News
05/12/2016

Boxelder live at House of Blues Orlando for Beebs album release party. E-mail tix@boxelder.com for free tickets
05/01/2016

Boxelder live at Ocean Deck Daytona Beach Saturday May 28th at 7pm.
04/30/2016

Legendary Chile reggae band Gondwana live at Guanabanas Friday June 24th
2/01/2015

Gasparilla Music Fest line-up announced. The Hip Abduction to perform Saturday March 7th on the Main Stage at 1pm Tickets on sale now at http://gasparillamusic.com
1/25/2015

Moska Project on stage with Pepper New Kingston and many more and Cocoa's Mardi Gras music festival February 21st at 8pm Get tickets here http://cocoamardigras.com/
1/15/2015

Roots Music announces the Spam Allstars live at Guanabanas February 21st. An epic show of Miami fusion, funk and electronic.
1/14/2015

1/14/2015 The Hip Abduction live at the Orlando Social Friday March 20th with Moska Project get tickets now.
Bringing the best in live music to South Florida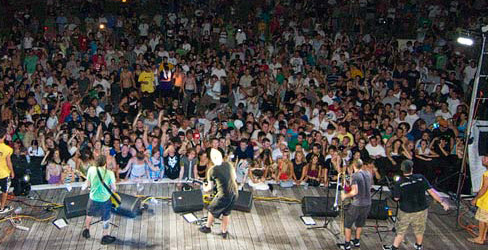 Bringing the Best Live Music to South Florida- Roots Music, Inc specializes in event production, artist development, and promotions. With over 17 years experience consulting in the music industry RMI is a leader in the South Florida music scene.